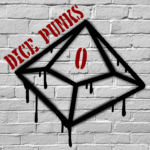 In this episode, our Nobilis pursue the end of gods, and whatever may come next…
---
Scheduling Note: This episode is the final part of a marathon, nearly-12-hour recording session we Punks did to give Nightfall the send-off it deserves. The first part was posted on 1 September 2023, and this true, for-real-this-time last episode of Nightfall is going live between regularly scheduled updates, as soon as life allowed us to finish the editing on it — thanks for your patience!
We'll also be putting these finale episodes' combined Dice Peeks after-show in the main feed, for all to enjoy!
After that, for 15 September, we'll be posting a retrospective episode covering the whole campaign. 1 & 15 October will be our… triumphant? …return to Extreme Meatpunks Forever (GMed once more by the inimitable Drew!), and we'll have something special for you on HALLOWEEN! Finally, Des's Unknown Armies miniseries will begin airing on November 15th, and our next full campaign, Hard Wired Island, will begin after that.
---
As the poet said… "Punk Rock Never Happened" by Dash Rip Rock.
---
"Theme of the Dice Punks" and its acoustic version by Drew Messinger-Michaels.
Art and editing by Joanne Spotswood.
Visit us on the web at dicepunks.com and on Twitter (for now), Cohost, and Tumblr at @dicepunks!